Estimated transit time for popular delivery services. Weather and other factors may impact delivery time. First Class mail is also offered, but is not the best choice for time sensitive shipments.
We offer UPS Next Day Air and Second Day Air for 1 and 2 day transit times.

USPS Priority Mail & Small Flat Rate Box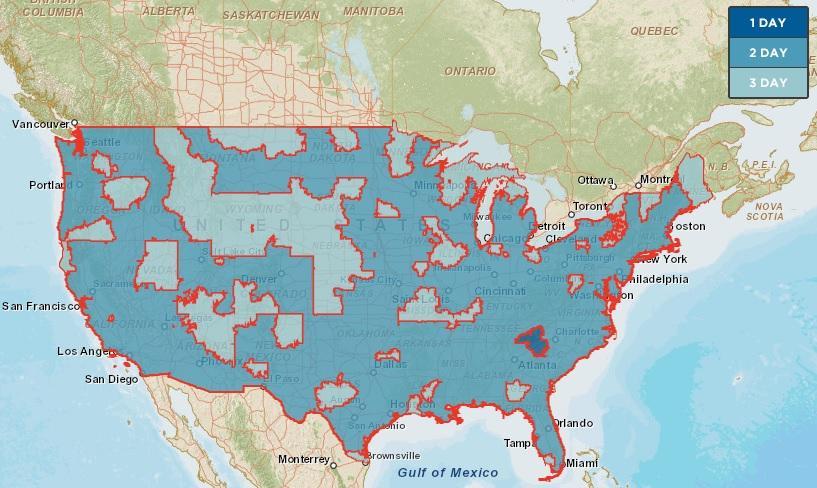 Please Note
The US Mail (USPS) will only deliver to a Mailbox, not a job site or loading dock. If you are not sure, please use UPS.
Priority Mail provides fast, reliable service for our west coast customers.
First class mail is available for small shipments. A transit time of 2-5 days is expected, but not guaranteed. Time sensitive shipments should use Priority Mail or UPS.

UPS Ground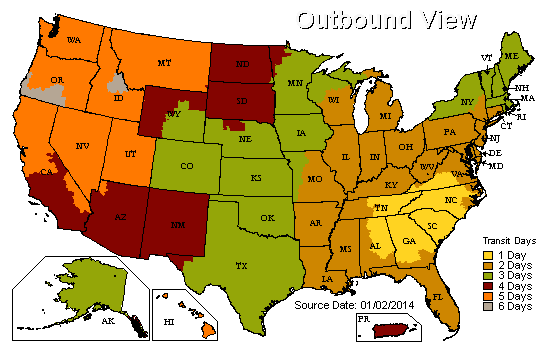 Please Note
UPS will not deliver to a PO Box.
Billing your UPS account is available during checkout.