IMPORTANT! Only submit drawings for items that cannot be ordered online or by spreadsheet. Drawings for those orders are created automatically, avoiding setup time and cost.
Thank you!
Drawings - Best Practices
General
Our process allows us to replicate your designs from the drawing file directly. We need a clean, scaled drawing to send to the laser engraver. Typical examples include Machine Data Plates, HMI Overlays and OEM applications. We process drawings using CorelDraw and AutoCAD LT.
Only full scale drawings
Put all items in ONE drawing file
No scanning or faxing
No hatching or color fills
Thin lines (hairline or 0.01mm) will cut.
Thick lines (0.25mm and over) will be engraved.
Maintain at least 0.060" between any engraved text or graphics to any cut edge.
No hidden lines
Use Arial Font for text to be engraved
Max size is 11.8" x 23.8"
Drawing colors are black and white only - black will be engraved.
All text will be engraved.
Text Fonts - Please use Arial Font. Single-line fonts like Simplex or Romans do not engrave well. Other sans serif ttf fonts are acceptable also, but avoid tiny tails (serif fonts like Times New Roman).
Drawing Layers - Our software imports all layers in dwg files, even Off or Frozen layers. To avoid problems with importing, please remove all drawing objects from unseen layers. Only 1 layer should have content.
The Laser Sees All - That means hidden lines will be cut. Two lines stacked on top of each another will cut twice. You can't hide anything from the laser.
---
File Format
The best file format often depends on the software. The table below will provide a starting point.
Drawing Software
Preferred Format
Notes
Autodesk AutoCAD
*.dwg
Avoid *.shx fonts, use Arial Font.
3D - Solidworks, Inventor, etc.
*.pdf
Must be exported from the software directly.
No printing and scanning. Avoid pdf distillers if possible. Text must be filled black.
Visio, Illustrator, TurboCAD, all others
*.pdf
Must be exported from the software directly.
No printing and scanning. Avoid pdf distillers if possible. Export Text as Text (rather than as outlines or curves).
---
Dimensions
Detailed dimensions are not required. It is good practice to provide overall dimensions so we can check the scale after importing. This is especially important if using the *.pdf format. All dimensions must be manually removed prior to manufacturing, so fewer is better.
Good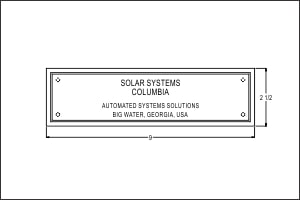 Perfect! Minimal dimensions used to confirm scaling.
Could be better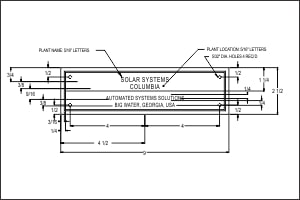 Our process replicates the part as drawn, so detailed dimensions are not useful. These must be manually removed before production, increasing setup time.
---
Drawing Details
Remove details that are not to be cut or engraved.
Good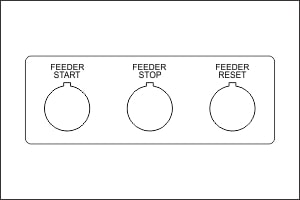 Good! Ready to process.
Could be better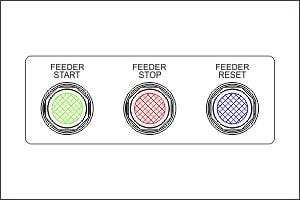 Remove push button details. Show 30.5mm hole to be cut.
---
Color Filling
Use drawing notes to indicate colors. Color filled areas and hatching are not supported.
Good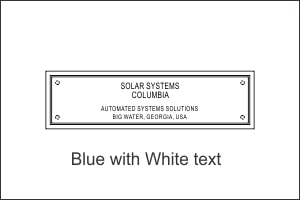 Good drawing ready for production.
Could be better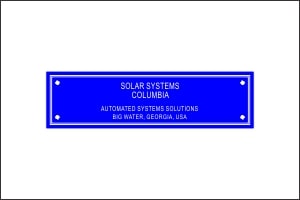 Color filling must be removed. Our process engraves anything filled.
---
Outlines or Edges
Single line edges only. No bevels or thin rectangles for edges. Try to avoid hidden lines (lines stacked on top of each other).
Good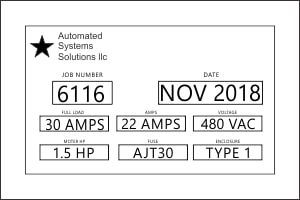 Good drawing ready to go.
Could be better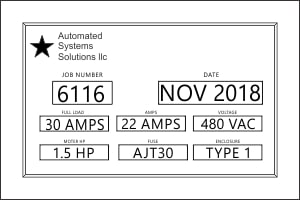 Double lines (an attempt to show a bevel) must be removed.